This 3.3-mile Federal Aid Project included the landscape plantings and irrigation of over 3,000 trees and shrubs along Kennedale Parkway (BU 287). Shield Engineering Group was in order to guarantee funding and the engineering plans were completed start to finish in extremely short amount of time.
The Shield team completed the job with minimal City and TxDOT feedback, and the plans used have also been a guide for other consultants working on similar "green ribbon" projects.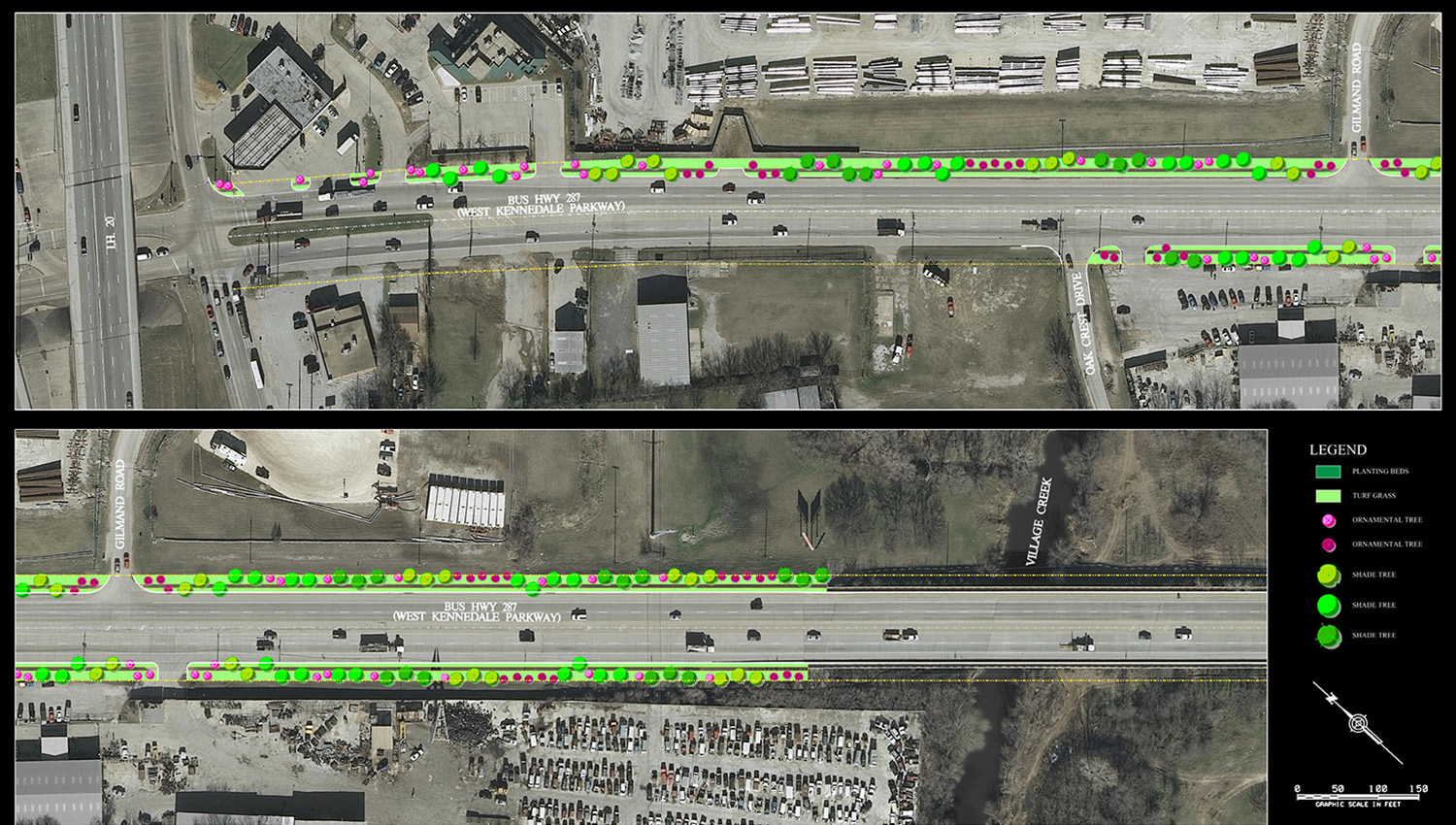 ABOUT
Located in North Texas, Shield offers full engineering and production capabilities, including preparation of plans, specifications and cost estimates.
SERVICES
Land Development
Land Surveying
Water Resources Engineering
Municipal Infrastructure
Geographic Information Systems
CONTACT
Forth Worth Location:
1600 West 7th Street
Suite 400
Fort Worth, TX 76102
Dallas Location:
17311 North Dallas Parkway
Suite 210
Dallas, TX 75248
817.810.0696
info@shield-engineering.com
TBPE FIRM #F-11039
TBPLS FIRM #10193890